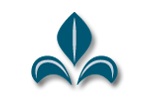 Cill Aodáin, the land where everything grows
There's an abundance of blackberries and all that is good
And if I were standing in the midst of my people
Age would fall from me and I'd be young once more.
Antoine Ó Raifteiri
1779 – 1835
Discover the newly remodeled Cill Aodain Court Hotel, an architectural showpiece with it's stylish Cape Cod interiors and old world charm, nestled in the quaint picturesque town of Kiltimagh. A traditional Irish town full of life, laughter and good company. In the hotel you will find the congenial proprietors, PJ and Jacqui, whose gracious hospitality is a welcome respite from the hustle and bustle of everyday life.
No matter whether you are a business traveler or a meandering country charm seeker, PJ and Jacqui are ready to welcome you like a local and leave you with the quintessential Irish welcome experience.