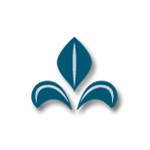 DINING
The rule that in this house we favour
any reckoning not paid as they sup,
Whoever is last at the table —
for all that they drank must pay up.
Antoine Ó Raifteiri
1779 – 1835
MAKE A RESERVATION
The Cill Aodain Court Hotel offers several choices for dining or drinking. With a pub that hosts a pretty impressive "pub grub" menu, an intimate wine bar and a seasonally inspired restaurant all equally popular with drinkers and diners alike.
Local produce served with flair & imagination
Superb Quality Cuisine
Legends Bar is very much the heart of the community, with a lively bar frequented by a great crowd of regulars who all enjoy the 'craic'! The Pub has been remodeled and paneled with hand crafted oak, and beautiful stained wood floors – you can enjoy the open fire place sink back into the newly upholstered seats to read the newspaper, swap gossip with your friends or enjoy a delicious snack. Food is served in the pub from 12pm to 9pm
Maestros Restaurant at the Cill Aodain Court Hotel celebrates classic Irish cuisine with Italian and Spanish accents. The menu features dishes that make inspired use of the finest seasonal produce, predominantly from local and sustainable sources. The team works closely with nearby suppliers who provide line caught fish and farmers who adhere to good husbandry and free range practices for their chicken, duck, pork and beef.
Maestros Cocktail / Wine Bar with it's private and intimate setting also boasts some fine craftsmanship in its award winning real ales, delicious cocktails and a well thought out wine list refrigerated to the perfect temperatures.
There is a small outside courtyard area below the 'granary' where guests may sit and enjoy some warm sunshine on a sunny day.
The Restaurant and Wine Bar are open from 5.30pm – 9pm for dinner Sunday – Thursday and from 5.00pm – 9.30pm of Friday and Saturday.
To reserve a table in our restaurant please call us on 094 938 1761
    Legends Bar/Maestros Dinner menu
Delicious traditional lunches, freshly prepared using the finest ingredients
Sunday Lunch
Sunday is a day to relax and spend time with the family, or catch up with friends, and a warm, traditional atmosphere awaits you at The Cill Aodain Court Hotel for a delicious Sunday lunch with all the trimmings. Tantalising, tender joints of meat and the finest locally sourced seasonal vegetables are freshly cooked and presented by chefs. So why not build up an appetite with a country walk in our picturesque town & country side before a relaxing lunch?
Sunday lunch is served every Sunday in the Hotel, from 12noon until 4.30pm.
To make a reservation, contact the hotel on +353 94 938 1761. Booking is not essential but recommended for larger groups.
EVENT ENQUIRIES
The Cill Aodáin Court Hotel is easily accessible with comfortable and tranquil surroundings. It's ideal for small conferencing, banquets and intimate weddings. Two distinct and fully loaded meeting spaces, one spacious the other intimate, accommodate up to 100 people. Pair that with our seasoned staff of meeting professionals who are at the ready to make your meeting or event as memorable as possible.